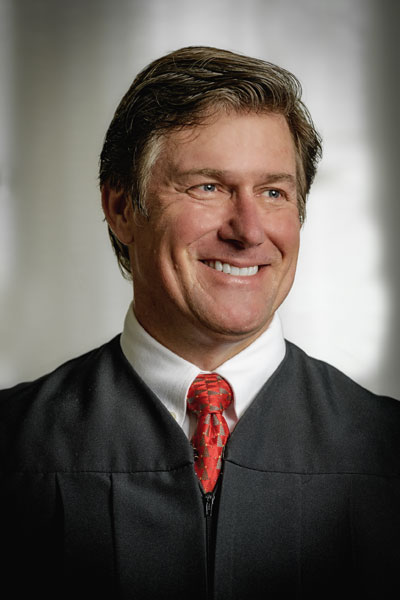 Hans Liljeberg
Adjunct Lecturer
Biography
HONORABLE HANS J. LILJEBERG is a Judge in the Louisiana Fifth Circuit Court of Appeal. His legal career began in the litigation section of the Jefferson Parish Attorney's Office, and then became a prosecutor in the Jefferson Parish District Attorney's Office in 1999 while maintaining a civil law practice. He was elected to the Twenty-Fourth Judicial District Court in 2002 and re-elected without opposition in 2008. While on the district court bench, Judge Liljeberg served in various positions on the court's management committee for many years culminating as Deputy Chief Judge. He was elected without opposition in 2012 and 2022 to the Fifth Circuit Court of Appeal. He serves as an adjunct professor in the Tulane Business School and frequently serves on the teaching faculty at the LSU Law School trial advocacy program. He has received numerous awards during his judicial career including the Victim and Citizens Against Crime's Outstanding Jurist Award and the Crimefighters' Judicial Award. 

Judge Liljeberg is a frequent lecturer on various legal topics and was selected to participate in and successfully completed the 2011 inaugural class of the Judicial Leadership Institute. He is a member of many professional associations including the Louisiana State Bar Association, the American Judges Association, the Louisiana Fourth and Fifth Circuit Judges Association and the Louisiana Fifth Circuit Judges Association and serves on the LSBA Medical Legal Inter-professional Committee. Judge Liljeberg earned Certificate in Judicial Studies from the National Judicial College, University of Nevada, Reno, and both his business degree and Juris Doctorate at Tulane University.
Education & Affiliations
National Judicial College, University of Nevada, Reno, Certificate in Judicial Studies
Tulane School of Law, Tulane University, Juris Doctor

A.B. Freeman School of Business, Tulane University, B.S.M.