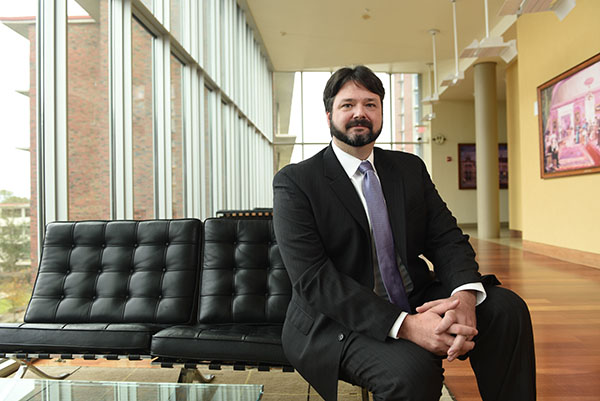 Biography
Professor Anthony Wood teaches Freeman's highly regarded Burkenroad Reports courses, which empower students to create equity research reports on publicly traded companies throughout the South.

He draws on his professional background at TXU Energy, Capital One Southcoast, and Charles Schwab, as well as from his extensive professional network, to ensure that Freeman students graduate ready to secure coveted positions throughout the industry.
Courses
Professor Wood teaches the Burkenroad Reports class, as well as keystone courses in the business school, such as Equity Analysis. A highly competitive course, accepting only 100 students each semester, Burkenroad Reports puts students out in the real world to conduct financial forecasting for publicly traded companies.
Tulane CFA Competition
Professor Wood serves as a mentor and guide for students who choose to participate in Freeman's CFA competition.

Investment Conference

Every year, Professor Wood contributes to the Burkenroad Reports Investment Conference, attended by more than 800 people, including executive management from the companies covered in the class, as well as Wall Street analysts and representatives from hedge funds and mutual funds.

Award-Winning Burkenroad Reports Program
The Burkenroad Reports teaching team won first place for teaching delivery in the WS Wharton School of Business QS Stars, an award series designed to recognize and reward innovative teaching.

Memorable Moment
Meeting his wife at Tulane was very memorable - as was the inaugural opening of the football stadium.
Education & Affiliations
A.B. Freeman School of Business, Tulane University, M.B.A. in Finance

Terry College of Business, University of Georgia, B.B.A. in Finance

Collecting old Vespas and riding them to work each day
Flying as a private pilot