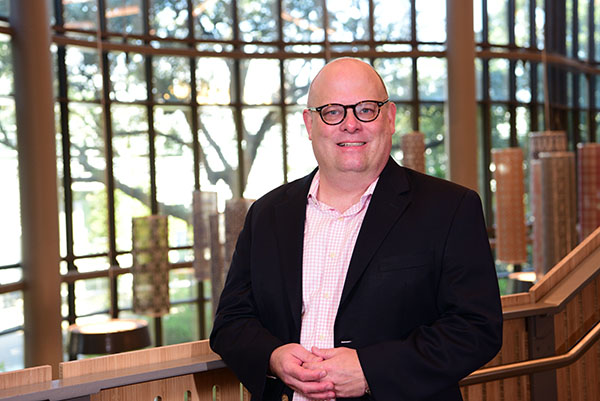 C. Edward "Ted" Fee
Professor
Area Coordinator, Finance
Morton A. Aldrich Professorship in Business
Rolanette and Berdon Lawrence Distinguished Chair in Finance
Biography
In his work at Tulane, Professor Ted Fee draws from his real-world experience on Wall Street and from his highly regarded body of research.

As a former student, Professor Fee carries a legacy of understanding around Freeman's mission and the school's evolution, and he enjoys sharing his experiences with students.
Courses
Professor Ted Fee teaches everything finance, including Financial Management, Advanced Financial Management, Cases in Finance, and his favorite, Financial Modeling.

In Financial Modeling, students enjoy the rewards of applying the theories they've learned in other classes to a hands-on, real-world framework, and since companies need employees with experience, the course is instrumental in helping many students start their careers.

As a resource for those studying Financial Modeling, I highly recommend DataCamp. This web presence offers great courses in programming in Python and R for Data Scientists.

DataCamp
Deep Tulane Roots
Professor Fee's Freeman relationship goes way back. He earned his MBA at Freeman in 1990, and even after he graduated and worked on Wall Street, he maintained his interactions with professors at Tulane, always interested in returning to academics. He finally returned to school for his Ph.D., and after teaching at Michigan State University, he was invited to return to Freeman as a professor. He loves engaging with students and meeting the person who was Dean when he was a student over breakfast or in the hallways.

Award-Winning, Influential Research
In the world of corporate finance, Professor Fee is known for his research in two main areas: linking financial policies and customer-supplier relationships, and looking at managerial labor markets in terms of issues like incentives. He won the Best Paper Award in Review of Financial Studies in 2014, and he is often invited to present at academic seminars, including at Texas A&M University, North Carolina State University and Nanyang Technological University.

Experience with Trading Commodities
Professor Fee has trading experience as a member of the Coffee Sugar Cocoa Exchange. By bringing his experience into the classroom, he enables his students to expand their real-world expertise.

Memorable Moment
Professor Fee will never forget attending the first Tulane game played at Yuleman Stadium. He also values the annual memories created at every Freeman graduation, when he gets to shake his students' hands and learn about their achievements.
Education & Affiliations
University of Florida, Ph.D. in Finance

Tulane University, M.B.A. in Finance

University of Michigan, B.A. in Economics

Staying active walking and hiking.
Playing chess.
Enjoying the culture of New Orleans.