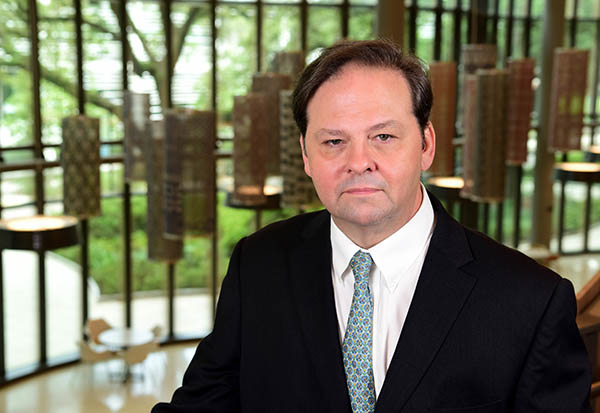 David Thompson
Professor of Practice
Biography
After a successful thirty-year career in the equity capital markets and energy sector, David Thompson (B.A. Tulane '86, M.B.A., NYU Stern School of Business '94) joined the Freeman faculty in 2018.
He started his career in the equity markets at Bear Stearns in New York, and later ran institutional sales and deal syndicate for the European capital markets group for Raymond James, until he returned to his native Louisiana to join Johnson, Rice as a senior member of their capital markets team.
Throughout his career at Johnson, Rice, Thompson was involved in the placement of more than 60 equity offerings (IPO and secondary) with an aggregate value of $20 billion. In addition, he advised the firm's in-house fund on macroeconomic and policy issues and served on the committee to screen private equity investments on behalf of the firm.
In the aftermath of Katrina, David was appointed to the Industrial Development Board of New Orleans, which was tasked by the city, state and federal government to bring housing and business back into commerce. As a board member, he coordinated with officials, as well as builders, activists, business leaders and owners to advance economic policies and programs that aided in the city's recovery.
The board negotiated deals that created thousands of units of affordable housing for New Orleanians displaced by Hurricane Katrina. Under the newly created Go-Zone bond program, Thompson created and chaired a Cost-Benefit Analysis Committee to direct the use of those bonds. In addition, he crafted and enacted public policy that promoted new investments into businesses and the community. He remains a member of the IDB, actively negotiating on behalf of the board, and advising various elected officials and public entities on investment and economic development matters.
Thompson is passionate about inspiring students to learn by doing in his popular undergraduate and graduate Venture Capital and Private Equity courses, as well as teaching in the Business Capstone, a culminating course all Freeman seniors take prior to graduation.
Thompson is the proud father of two college-aged students, along with his wife, Ruth, and enjoys reading about history and watching major league baseball.