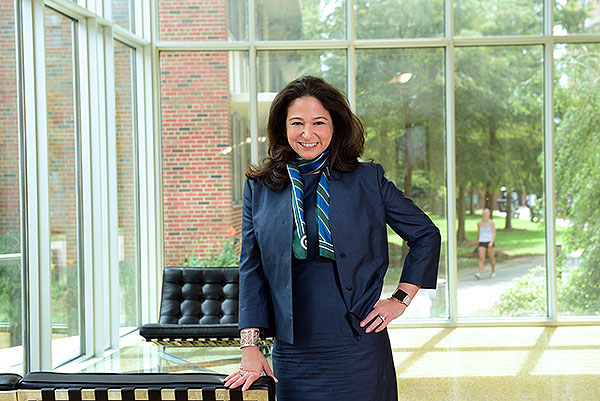 Mara Baumgarten Force
Professor of Practice
Seymour S. Goodman Professor of Business Administration
Biography
Mara Baumgarten Force began teaching at Tulane as an Adjunct in 2017. Loving the experience, Mara is honored to join the faculty as a Professor of Practice in finance.
Previously, Mara was a Managing Director and the Head of Private Client Trust for JPMorgan. An eighteen-year veteran of the firm, she managed 150+ trust professionals serving 13,000 clients with more than $13 billion under management. Previously, Mara led the Investor Relations team supporting JPMorgan's US Private Wealth Management Group where she played a key role in launching structured products for Private Wealth Management and was instrumental in building the partnership between Investor Relations and the Trust & Estates practice. Prior to joining the Asset Management Group within JPMorgan, Mara had numerous capital markets-related positions, including six years on the trading floor in derivatives structuring.
Mara received a Bachelor of Arts degree in Political Science from Yale University and an MBA with a major in Analytical Finance from Northwestern University's Kellogg School of Management.
In 2011 she received the Davis, Gidwitz & Glasser Young Leadership Award from the Jewish United Fund/Jewish Federation of Chicago. In 2012, she was named a "40 Under 40 to Watch" by Crain's Chicago Business in 2012. In New Orleans, Mara serves on the boards of the Jewish Federation, The Jewish Community Center, and Jewish Family Services. Additionally, she was honored to complete the Zin Fellows program at Ben Gurion University of the Negev in 2015. She is currently a Young Leadership Fellow at the National Committee on U.S./China Relations.
Education & Affiliations
B.A., Political Science, Yale College, Yale University
M.B.A., Analytical Finance, Kellogg School of Management, Northwestern University