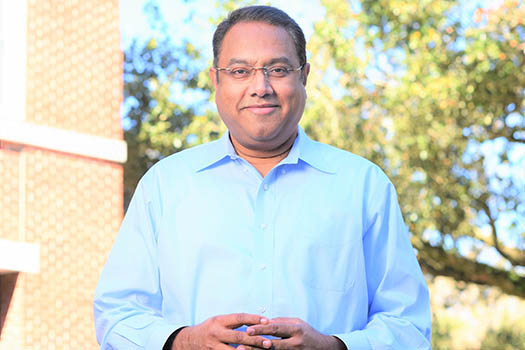 Venkat Subramaniam
Associate Professor
Exxon III Professorship in Business
Biography
Venkat Subramaniam is an Associate Professor in Finance and holds the Exxon Professorship in Business at the A.B. Freeman School of Business at Tulane University. He received his Ph.D. in Finance from the University of Texas at Austin. He also holds a Masters degree in Mathematics from the Indian Institute of Technology at Kanpur, India.

His research interests are in the areas of corporate cash holdings, monitoring role of non-transient institutional investors, asset restructuring, and the impact of financing choices on firm-supplier relationships. Currently he is also working on research that analyzes the impact of labor unions on product quality, and on the financial causes and product market consequences of product failures. His papers have been published in many leading journals including the Review of Financial Studies, Journal of Financial Economics, Management Science, Journal of Law, Economics, & Organization, Journal of Financial Intermediation, Journal of Corporate Finance, and the Financial Review.

In the past, Venkat served as the Associate Dean for Graduate Programs at the Freeman School. In addition, he was instrumental in initiating and developing the school's Master of Finance program and served as the MFIN program director for several years. He has received many Freeman School honors including the Outstanding Young Researcher award, the Howard W. Wissner Professor of the Year award, the James T. Murphy Teaching Excellence award, and the EMBA Professor of the Year award, each multiple times. He has been named to the Freeman School Teacher Honor Roll, and is a recipient of the Inspirational Professor Award, a university-wide award for teaching excellence. He also received the President's Medal for Teaching Excellence, the highest university-wide teaching award at Tulane University.
Education & Affiliations
Ph.D. Finance, University of Texas, Austin, TX.

M.Sc. Mathematics, Indian Institute of Technology, Kanpur, India.

B.Sc. (Honors) Mathematics, University of Delhi, New Delhi, India.