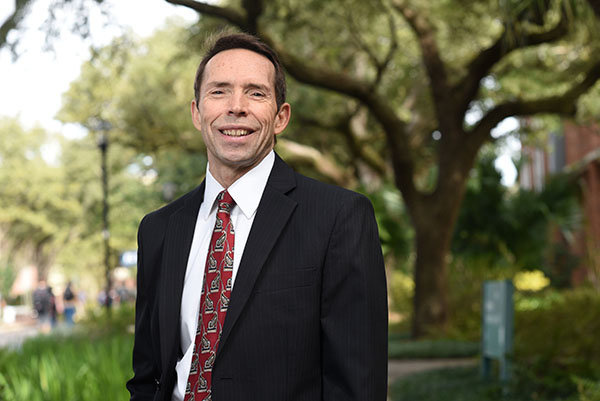 William Reese
Professor of Practice
Biography
Bill grew up in Silver Spring, Maryland and graduated in 1978 from The College of Wooster in Wooster, Ohio with a BA in Speech. After working in the Cleveland area for four years as a high school teacher and wrestling coach, he earned his MBA from Virginia Tech with a concentration in Finance. Bill spent the next ten years working in the insurance and commercial banking industries before returning to school to obtain his Ph.D. in Finance from the University of Arizona.
Bill has been a full-time finance professor at Tulane University's Freeman School of Business since August 1997. While at Tulane, he has taught in each of Tulane's programs: Undergraduate, Master of Finance, Full-time MBA, Global MBA, Professional MBA and Executive MBA. Bill has taught numerous finance courses for Tulane in Asia and South America as well as in the U.S. From 2001-2010, he worked for the National Football League as a personal finance instructor for the New Orleans Saints, and in 2013 he served in the same capacity for the New Orleans Pelicans. He has received the EMBA Outstanding Teacher of the Year award, has been named to the MBA Teacher Honor Roll four times, has received the EMBA Teaching Excellence award five times, the PMBA Teaching Excellence award twice, and the Tulane Graduate Business Students voted to give him the Howard Wissner Award for Teaching Excellence in 2008 and 2012. He has had his research published in The Journal of Finance, The Journal of Financial Economics, The Journal of Financial Education, Advances in Financial Education, The Journal of Economic Education and The Journal of Economics and Finance Education. He has received the All-Star Paper Award from The Journal of Financial Economics and received the Best Pedagogy Paper award at the 2014 Financial Education Association Conference.
Bill is married and lives in Mandeville (on the northshore). His two daughters and their families each live in Dallas. During his free time, Bill keeps involved with his church and some Bible Study groups. He has been an avid runner since 1990 and a triathlete since 2009.
If you would like to learn more about Bill's family, his hobbies, and his faith, go to https://breesefamilyhobbies.tulane.edu/
Courses
FINE 6020
FINE 7110
FINE 3000
Education & Affiliations
B.A. The College of Wooster 1978
M.B.A. Virginia Tech 1983
Ph.D. The University of Arizona 1998