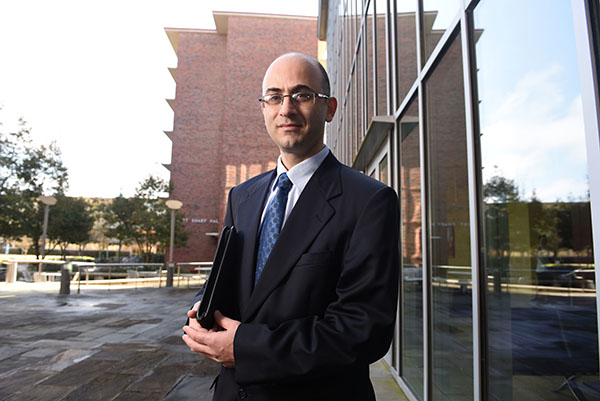 Osman Kazan
Professor of Practice
Director of Master of Business Analytics Program
Biography
Professor Osman Kazan's work with the Freeman School concerns his two primary areas of interest - first, teaching grad and undergrad courses in Business Analytics and Intelligence, and second, engaging in research in Operations Management and Information Systems.

His research explores decision making associated with energy issues and supply chain management. He uses empirical methods to estimate power generation costs and map consumers' demand patterns through behavioral experiments.

He worked as a senior management consultant for technology companies including Sabre, Electronic Data Systems, and Hewlett-Packard. His client list includes Walmart and Bank of America. He brings his real-life experience to his research and classroom work.

He finds his Tulane colleagues to be helpful and supportive and values contributing to the university's reputation as a research institution. He also enjoys the rich cultural landscape of New Orleans.
Courses
Professor Kazan teaches Business Modeling and Analytics to senior undergraduate business majors, as well as Data Analysis for Energy Management and Advanced Spreadsheet Modeling to MBA students. He loves teaching, and his excitement shows - his students even find his enthusiasm amusing. He loves bringing the realities of the workplace to his instruction, rounding out his student's textbook learning.
Memorable Moment
Professor Kazan values getting to know his students and understanding their lived realities. One year, the Tulane community experienced a tragedy. Professor Kazan was flexible with requirements for his students' assignments, telling them that he understood how many students might have been emotionally impacted by the tragedy and guiding them toward resources on campus. One student expressed his appreciation for Professor Kazan's genuine concern for his students.
Education & Affiliations
Education

University of Texas at Dallas, Ph.D.

State University of New York at Buffalo, M.S.

Middle East Technical University, B.A.

Affiliations

INFORMS (Institute for Operations Research and Management Science)

IAEE (International Association for Energy Economics)