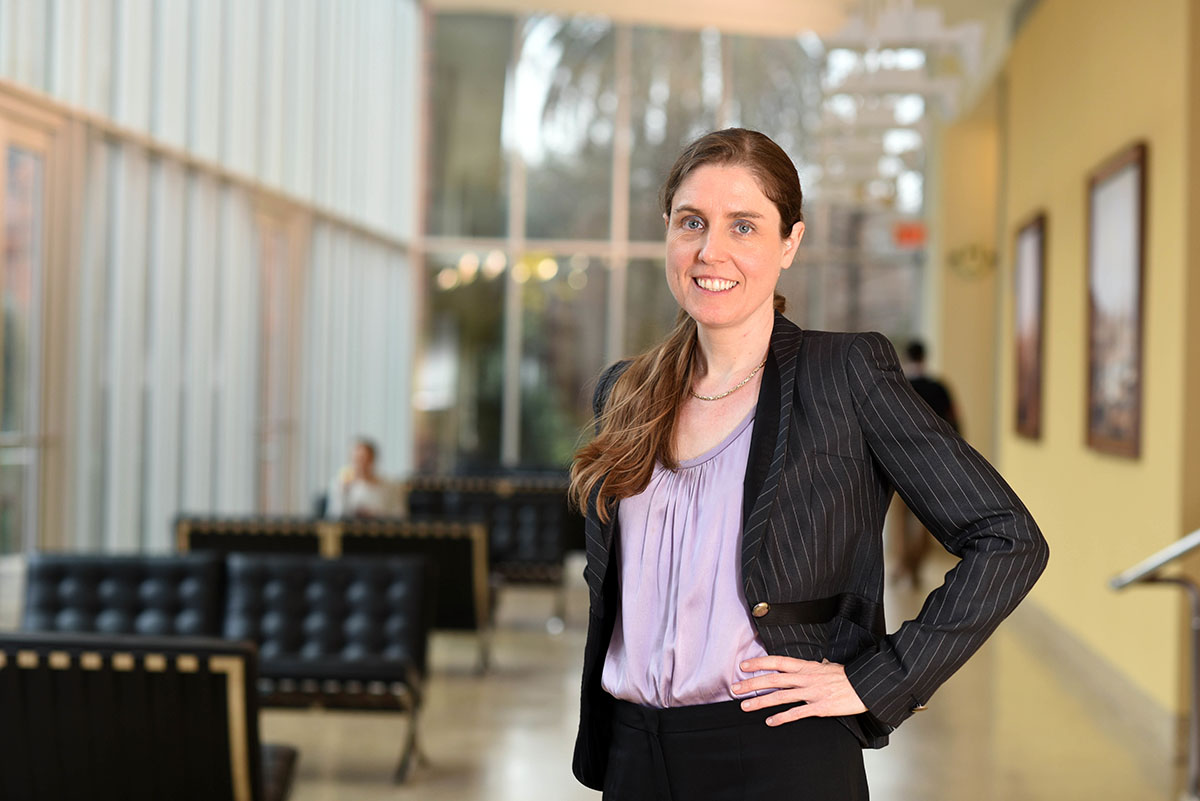 Carmen Weigelt
Associate Professor
Biography
Carmen Weigelt is Assistant Professor of Strategy and Entrepreneurship at the A.B. Freeman School of Business at Tulane University. Prior to joining the faculty at the Freeman School, Dr. Weigelt was an assistant professor at the Jesse H. Jones Graduate School of Management at Rice University. Dr. Weigelt obtained her Ph.D. in strategy from Duke University, The Fuqua School of Business in 2003. Her dissertation research was funded by the National Science Foundation and the Financial Services Exchange.

Her research interests focus on innovation, outsourcing, firm capabilities, and acquisition performance. In particular, she studies the role of outsourcing in enabling firms to adopt new technologies, and the impact of outsourcing on subsequent firm performance outcomes and firm competencies. Another line of her research focuses on measurement issues in strategy research related to acquisition performance. Her papers were finalists for the McKinsey/Strategic Management Society Best Paper Award in 2001 and 2006. She is a member of the Academy of Management (BPS, OMT, and TIM divisions), the Strategic Management Society, and INFORMS. She has reviewed for the Academy of Management Journal, Strategic Management Journal, Journal of Management, and the Academy of Management Annual Meetings.

Dr. Weigelt has taught undergraduate, daytime and executive MBA courses in strategy, change management, organization architecture, managerial effectiveness, and technology innovation management. She holds an MBA from the University of Massachusetts, Amherst and worked for Hewlett Packard prior to joining the Ph.D. program at Duke.
Courses
Strategic Management
Management of Technology and Innovation
Research
Weigelt, C., E. Shittu (2016): Competition, Regulatory Policy, and Firms' Resource Investments: The case of Renewable Energy Technologies, forthcoming, Academy of Management Journal, 2016, 59(2)
Weigelt, C. (2013): Leveraging Supplier Capabilities: The role of the Locus of Capability Deployment, Strategic Management Journal
Weigelt, C., Miller, D. (2013): Implications of Internal Organization Structure for Firm Boundaries, Strategic Management Journal
Weigelt, C., Sarkar, MB. (2012): Performance Implications of Outsourcing for Technological Innovations: Managing the Efficiency and Adaptability Trade-Off, Strategic Management Journal, 33(2): 189-216.
Weigelt, C., Sarkar, MB. (2009): Learning from Supply-Side Agents: The Impact of Technology Solution Providers' Experiential Diversity on Clients' Innovation Adoption, Academy of Management Journal, 52(1): 37-60.
Weigelt, C. (2009): The Impact of Outsourcing New Technologies on Integrative Capabilities and Performance, Strategic Management Journal,30(6): 595-616