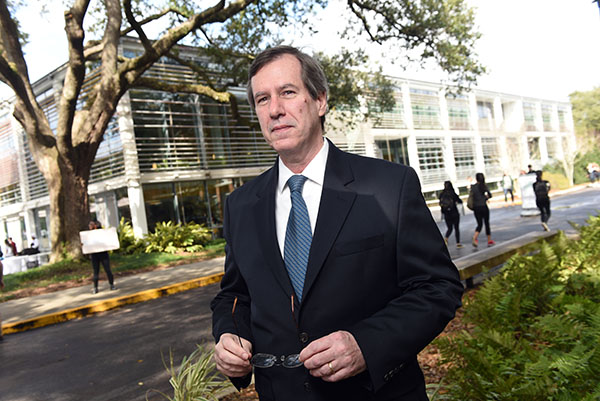 Michael Burke
Professor
Charles Atwood Professorship
Earl P. and Ethel B. Koerner Chair of Strategy and Entrepreneurship
Lawrence Martin Chair of Business
Biography
Professor Michael Burke is the Earl P. and Ethel B. Koerner Chair in Strategy and Entrepreneurship at Tulane University's Freeman School of Business and holds an adjunct appointment in the Department of Psychology (School of Science and Engineering)Â 

Professor Burke's research focuses on learning and the efficacy of workplace safety and health interventions, and the role of individual and situational factors as antecedents to individual, group, and organizational outcomes. In addition, he contributes to literature on the statistical properties and applications of meta-analytic procedures and procedures for estimating inter-rater agreement. 

He is the author of numerous articles and book chapters on these and other topics in applied psychology, management, measurement, and statistics.

During his early career at Tulane, he was asked to assist with the HAMMER (Hazardous Materials Management and Emergency Response) project, a joint effort between Tulane University and the U.S. Department of Energy to evaluate worker safety training for the tens of thousands of workers involved in nuclear waste cleanup after the Cold War. Professor Burke appreciates that Tulane continues to support his multidisciplinary research programs, and he also enjoys the rewarding opportunities to work with doctoral students in the Latin America Ph.D. program, where he frequently connects with faculty at Latin American universities.
 
Courses
Professor Burke teaches the EMBA course Performance Management, as well as the MBA elective course, Organizational Research and Analytics, and the undergraduate core course, Organizational Behavior. He strives to engage students in experiential learning that takes them from basic levels of understanding to professional mastery of concepts, and he often keeps in touch with students as they begin their careers.
Leadership in the Freeman Community
Along with conducting leading research on behalf of multiple Tulane departments, Professor Burke extends his influence by taking on leadership roles, such as serving as Chair of Tulane University's Social-Behavioral Institutional Review Board and, for over 10 years, as an elected member of the Business School's Executive Committee.
Professional Service
Professor Burke has contributed extensive service to his fields, including serving as the Editor of Personnel Psychology and on the editorial boards of several top journals. Among his many roles in professional scientific associations, Professor Burke served as President of the Society for Industrial and Organizational Psychology (SIOP) and is a Fellow of the International Association of Applied Psychology, a Fellow of Division 5 (Division of Evaluation, Measurement, and Statistics) and Division 14 (Society for Industrial and Organizational Psychology) of the American Psychological Association, a Fellow of the Association for Psychological Science, and an elected member of the Society of Organizational Behavior.
Award-Winning Research
With a lengthy and distinguished publication record, Professor Burke continues to elevate the Freeman School's reputation. Awards for his work include a 2006 Decade of Behavior Research Award from a federation of professional scientific associations, and his work has been funded by the U.S. Department of Energy, the U.S. Air Force Office of Scientific Research, the U.S.-Israel Bi-National Science Foundation. 
 
Education & Affiliations
Illinois Institute of Technology, Ph.D. in Psychology

Purdue University, IUPUI, M.S. in Industrial Psychology 

University of Notre Dame, B.A. 

Affiliations:

Academy of Management 

American Psychological Association 

American Psychological Society 

European Association of Work and Organizational Psychology 

International Association of Applied Psychology 

Society for Human Resource Management 

Society for Industrial and Organizational Psychology