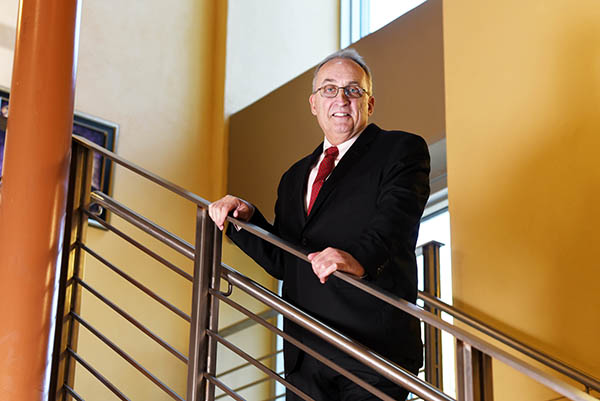 Michael Wilson
Senior Professor of Practice
Biography
Professor Michael Wilson's research is on change leadership in organizations, and he is currently working toward developing an organizational leadership theory.

He has a professional background as the president of an organization, and he has worked as an associate and trainer for multiple private companies.

Teaching at Tulane, Professor Wilson appreciates the engaged students and faculty, as well as the administration's support in allowing him the flexibility to pursue his research interests and share them in the classroom.
Courses
Professor Wilson teaches several management classes, including Strategic Management, Management of Technology and Innovation, Strategic Human Resource Management, Global Negotiations, and Honors Thesis.
Award-Winning Teacher
Professor Wilson has received various teaching honors at several universities, including Freeman's "Honor Teacher" award at both the graduate and undergraduate levels, and Loyola's MBA Teacher of the Year award. He supports honors students in the development and execution of their theses and regularly keeps in touch with his students after they graduate.

Service to the Freeman Community
Demonstrating his dedication to the advancement of Freeman programs, Professor Wilson has served on committees including the Tulane Newcomb Curriculum Committee and the Undergraduate Business Honors Program Development. He's also in a group that does community service work in New Orleans.

Robust Contributions to the Field
With an extensive list of publications that have real-world, practical significance, Professor Wilson extends his influence to the private sector.

Research
"River of Skills", International Society of Organizational Behavior, Milan, Italy, 1998.
"Effective Developmental Leadership: A Study of the Traits and Behaviors of a Leader Who Develops Both People and the Organization", Dissertation, LSU, 2004
Executive Leadership, Practice and Application, 2003
Facilitative Leadership, Creating a Collaborative Working Environment, 2003
International Leadership, Demands of a Global Economy, 2002
Teambuilding for the Professional Work Teams, 2001
Memorable Moment
Professor Wilson's most memorable moments are those "a-ha" moments when he can see he has finally gotten through to a student.
Education & Affiliations
Education
Louisiana State University, Ph.D. in Organizational Leadership

Tulane University, M.E.

Affiliations

American Management Association

Academy of Management

International Leadership Association

Staying active outdoors with water sports, mountain climbing, trekking, biking and sailing
Exploring the Smoky Mountains and Rocky Mountains
Enjoying Tulane sports - as a kid watching football games, he always thought of
Tulane as his goal