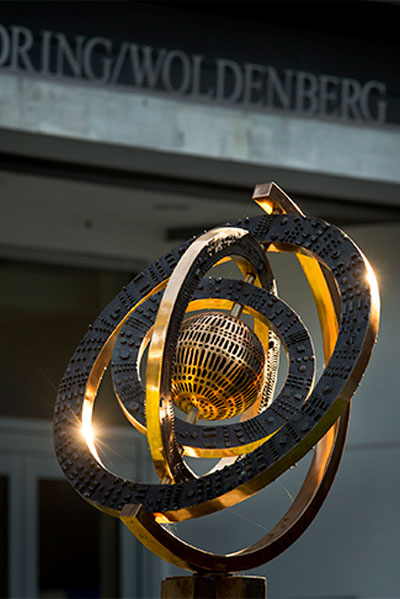 Robert Moreau
Adjunct Lecturer
Biography
PROFESSIONAL EXPERIENCE
Dr. Moreau has worked in the private (business), public (environmental protection) and academic (faculty/staff) sectors for the past 20 years, most of that time in the interdisciplinary environmental management field. As Manager of Southeastern's Turtle Cove Environmental Research Station since 2001, he directs all operations of the wetlands research and educational facility, and coordinates/participates in interdisciplinary research, education, outreach and restoration activities with other faculty/staff/students of Southeastern and other universities, as well as groups and individuals interested in learning more about the impacts of coastal wetland loss in Louisiana. Dr. Moreau is also host of two Southeastern Channel (Charter Cable Channel 18) programs for the University: (1) the award-winning nature program Backyard Wonders, whose episodes have included: Reptiles and Amphibians (2008); Growin' Local (backyard gardening and local/organic produce) (2009); State Emblems (2010-National Telly Award winner); BP Oil Spill (2010); and Turtle Cove and the Manchac Swamp (2012), and; (2) Northshore Gems, whose episodes so far have included: Lake Pontchartrain Basin Maritime Museum and Tickfaw State Park (2012-National Telly Award winner); LIDAR and the Pontchartrain Astronomical Society (2012); Abita Mystery House (2013) and Abita Springs Opry and St. Tammany Art Association (2013) The shows can be viewed on-line at: http://www2.selu.edu/thesoutheasternchannel//programs/community/backyard...
TEACHING and RESEARCH
Dr. Moreau's teaching and research interests are on the socio-economic side of interdisciplinary environmental management issues, including the business (economic) and environment interaction. His work with Southeastern Louisiana University's Turtle Cove involves environmental-related research, education, outreach and restoration programs and field trips where he has been PI or Co-PI on 21 externally funded projects. He has taught various environmental-related courses at Southeastern and other local universities including annual courses in:
(1) Environmental Awareness (Southeastern-Biology Dept., undergraduate level) since 1998
(2) Environmental Management (Southeastern graduate level with MBA and Biology programs and Tulane-undergraduate level in Freeman School of Business), both since 2002
Education & Affiliations
Education
- B.S. in Accounting, with specialization in Internal Auditing, LSU (1988)
- M.S. in Environmental Science-Management and Planning Option, LSU (1992) and concurrent Intern for the Louisiana Department of Environmental Quality.
- Ph.D. in Land Resources (Interdisciplinary Environmental Studies) from the University of Wisconsin-Madison, Institute for Environmental Studies (1996).