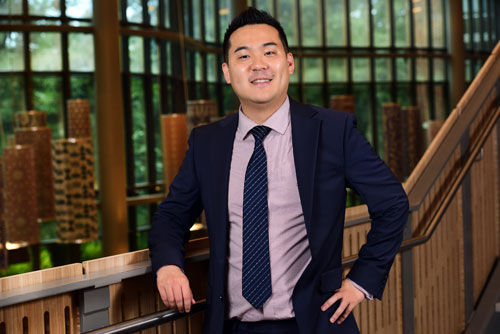 Victor H Chen
Visiting Assistant Professor
Biography
Hello! 
I'm Victor. I am a Visiting Professor of OB at Tulane – Freeman. I am deeply committed to advancing equity, diversity, and inclusion (EDI) at Tulane.  
Victor's research focus centers around psychological safety – making all individuals feel like they can speak up and voice their ideas without hesitation. He researches different ways to enhance EDI. 
Courses
Victor teaches Organizational Behavior and Human Resource Management.  
Service to the Field
Victor serves as the division webmaster for the Careers Division at AOM. His role is to help the communications team express the value of careers scholarship. 
Memorable Moment
Victor's first experience with Tulane was teaching OB during business first half. He enjoyed learning about the shared values of Freeman's organizational culture (integrity, excellence, innovation, engagement, collegiality), directly from our students! 
Education & Affiliations
University of North Texas: PhD in Organizational Behavior and Human Resource Management 
University of North Texas: MBA in Organizational Behavior and Human Resource Management  
The Ohio State University: BSBA in Marketing/Economics 
Affiliations
Academy of Management (CAR, GDO Divisions) 
Society for Industrial Organizational Psychology