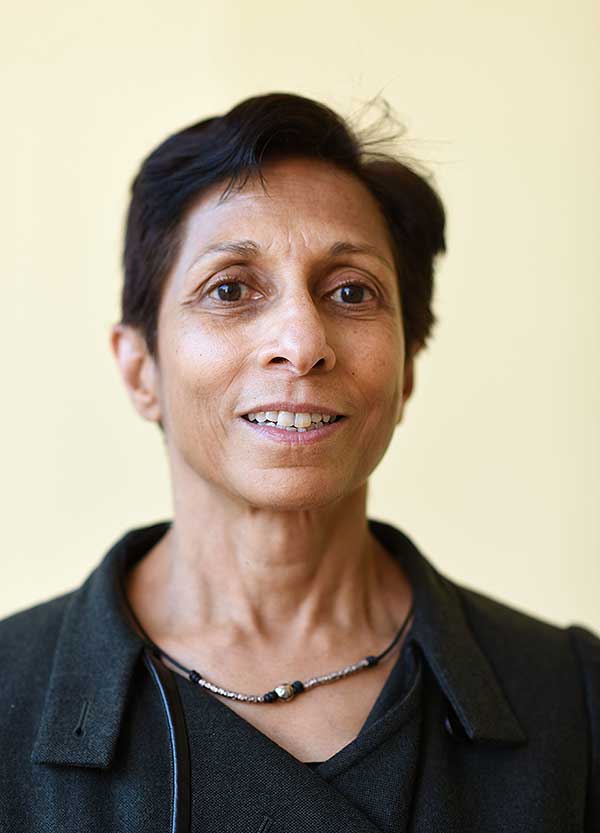 Mita Sujan
Professor
Malcolm Woldenberg Chair of Marketing
Biography
Professor Mita Sujan serves as the Woldenberg Professor of Marketing in the Freeman School. She expands the Freeman School's influential networks across disciplines collaborating with faculty from across campus.

Professor Sujan's award-winning research has been published in the most prestigious journals in marketing and psychology and has garnered high citations and recognition by the academy. Her work has programmatically focused on the roles of emotion and cognition in decision making. Her current work is on motivating individuals to engage in healthy behaviors - specifically on how vulnerable consumers can be motivated to engage in preventive care. In this work, she collaborates with Tulane's Schools of Medicine, Public Health and Social Work.

She also draws on rich professional experiences in her teaching. Professor Sujan has worked in advertising, served as a consultant to advertising and marketing research companies, and served as an expert witness in cases on false advertising and brand name infringement.
Courses
Professor Sujan teaches Consumer Behavior at the MBA and undergraduate levels, exploring how consumers make judgments and choices in the marketplace and how organizations build brand equity.
Mentor to Doctoral Students.

Professor Sujan has worked with doctoral students throughout her career. Her doctoral students have published their dissertations and additional papers in major journals in marketing and psychology, and have won prestigious national dissertation awards.

Community Outreach and Multi-disciplinary Research.

Much of Professor Sujan's current research involves field studies and quasi-experimental designs that she implements with colleagues in medicine, sociology and psychology.

One project works with community members in mid-city New Orleans. Drawing on her research on self-regulation, Professor Sujan partners with Tulane's Goldenberg Institute for Culinary Medicine to work against the obesity epidemic. She helps provide community members tools on understanding not only what is healthy eating but on how-to employing self-regulation strategies to improve healthy eating and exercise behaviors.


Contributions to Freeman and Tulane University.

Professor Sujan has served the Freeman School and Tulane University in several capacities. She has served as the area coordinator for marketing, on dean search committees for the Freeman School and as a Senator for the Freeman School.
Education & Affiliations
University of California, Los Angeles, Ph.D. in Management (Marketing)

Jamnalal Bajaj Institute, University of Mumbai, M.M.S. in Marketing

Lady Shri Ram College, Delhi University, B.A.


Affiliations

Journal of Marketing Research (Editorial Board)
Journal of Marketing (Editorial Board)
Journal of Consumer Psychology (Editorial Board and Associate Editor)
Marketing Letters (Editorial Board)
Association of Consumer Research