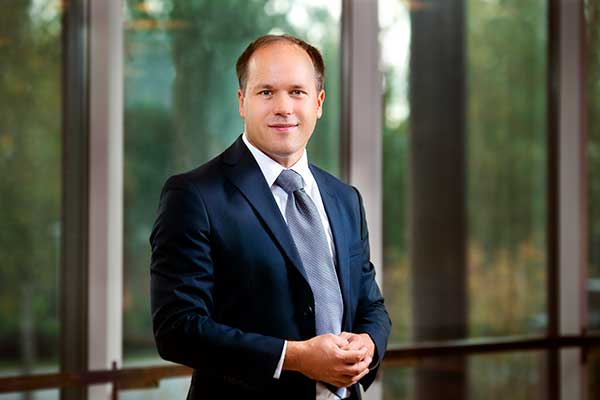 Mathias Kronlund
Assistant Professor
Biography
Prof. Mathias Kronlund's research spans the areas of empirical corporate finance and financial institutions, and his recent articles focus on mutual funds, credit markets, corporate investment, and payout/cash policy.
His research articles have appeared in the leading academic finance and business journals, including the Journal of Financial Economics, Review of Financial Studies, and Management Science. Mathias has presented this research at over 30 universities worldwide, at many premier finance conferences, at the U.S. Securities and Exchange Commission (SEC), and several Federal Reserve banks. His research has also earned multiple 'best paper' awards, been referenced by financial policymakers in both the U.S. and Europe, and featured in major media outlets such as the Wall Street Journal.
Prof. Kronlund earned his Ph.D. in Finance from The University of Chicago Booth School of Business. He joined the Freeman school in 2020 after previously serving on the faculty at the University of Illinois. Mathias is a member of several professional associations, including the American Finance Association and the Western Finance Association.
Mathias has been recognized multiple times for teaching excellence. He currently teaches the core Financial Management course at Tulane.
Courses
FINE 3010 Financial Management
Prof. Kronlund loves to teach students about the world of finance in the classroom, and has been recognized for teaching excellence multiple years in a row.
Prof. Kronlund has presented his research at many international finance conferences, and at universities all around the world.
He enjoys advising doctoral students, and maintains close collaborations with many of his former students.
Education & Affiliations
Ph.D. Finance, University of Chicago
MBA, University of Chicago
M.Sc. Industrial Engineering, Aalto University, Finland
Hailing originally from Finland, Prof. Kronlund enjoys skiing whenever he can find snow.
He enjoys singing in choirs, particularly when faced with the challenge of performing modern 20th century classical pieces (Vaughan Williams, Poulenc, etc).
Mathias finished his first 70.3 distance triathlon in 2017, and has completed several more races since. The full 140.6 distance may be in the cards one day.