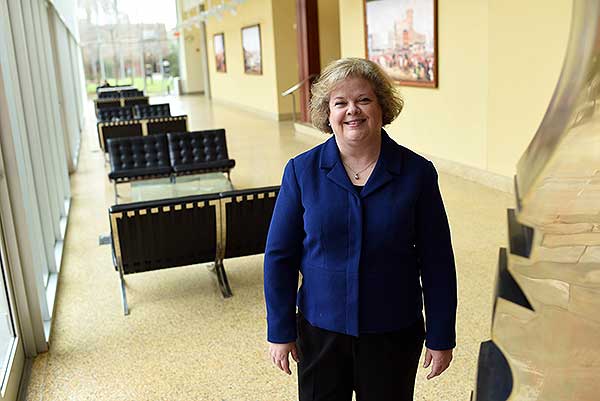 Kelly Grant
Professor of Practice
Biography
When Professor Kelly Grant came to Tulane in 2001, she brought a robust professional background as an advertising copywriter, radio producer, and communications consultant, and her students benefit from her practical, experience-based approach to teaching communications.

Kelly Grant's research focuses on pedagogical practices, and she loves empowering students with the skills and confidence they need to be clear presenters and writers - even if they don't see themselves as natural-born Hemingways.
Distinguished Teacher
Professor Grant's primary focus is teaching: her research is based on the best practices in teaching, and she has made the "Teacher Honor Role" seven times in addition to winning the Wisner "Professor of the Year" award in 2008.

Cross-Cultural Focus
Beyond conducting research that focuses on intercultural communication in teaching, Professor Grant also serves on the Steering Committee for Freeman's Altman Program for International Studies and Business.

Contributions to the Field
In addition to serving on multiple university-level committees and task forces, Professor Grant is active as a communications consultant and often presents her pedagogical research at conferences.


Education & Affiliations
Education:

University of New Orleans, M.A. in English

Canisius College, B.A. in English

Affiliations:

Association of Business Communication

Chair of the ABC National Writing Contest

Association for Business Communication SW Conference - Executive Board

Management Communication Association

National Communication Association

Reading, especially biographies and other nonfiction
Watching documentaries

Attending festivals around NOLA, including jazz fest and other live music